You might have heard the term "metaverse" for the first time only in 2020. That's when it became an omnipresent word in ecommerce and social media. And yes, it's no coincidence that last year Facebook officially changed its name to Meta, making it a household term. Today, people associate various things with the metaverse, but in most cases these include such attributes as viral, blockchain, VR, digital, etc.
For retailers and brands, the introduction of the metaverse means yet another sales and communication channel with the consumers. Yet for most retailers and brands a metaverse-based store remains something ambiguous, but it was just the same with ecommerce back in the 1980s. There are a few early adopters of the metaverse store concepts, and they are definitely worth following — their approaches to pricing are especially interesting as that's completely new terrain.
Traditionally retailers and brands relied on brick-and-mortar stores as the primary channel where consumers could receive unconventional storytelling and experiences. Then there was a shift to the digital world, and in this regard the metaverse appears to be the next step of the ecommerce evolution.
Web 3.0 Trendsetters
It is not only Gen Z and retailers targeting them that are becoming metaverse dwellers. More and more retailers and brands have prioritized the metaverse market as one worth investment. The modest list below has names that are as far as possible from targeting those born in the 2000s:
According to eMarketer, almost 30% of respondents would like to try on clothes via AR/VR before making a purchase. That means that the first metaverse stores are a reaction to a particular market demand rather than merely creative brand campaigns.
What About Pricing in the Metaverse?
Here's the fact: by 2027 the global metaverse market is expected to reach $344.8 billion. Retailers and brands will have to increase their presence in the metaverse. Now, if we accept the fact that this metaverse will be another self-sufficient sales channel, the question that arises is: how can retailers approach pricing in the metaverse?  
Considering the decentralized ecosystem of Web3 and lack of any limitations, it appears that the metaverse represents a perfect environment for experimenting with price tags. Today, prices in the metaverse are considerably different from ones you can find in physical and digital stores.
For example, Gucci's virtual sneakers can be bought at $12.99, while in real life they are up to $1,000.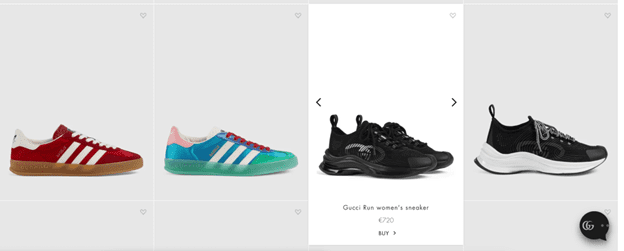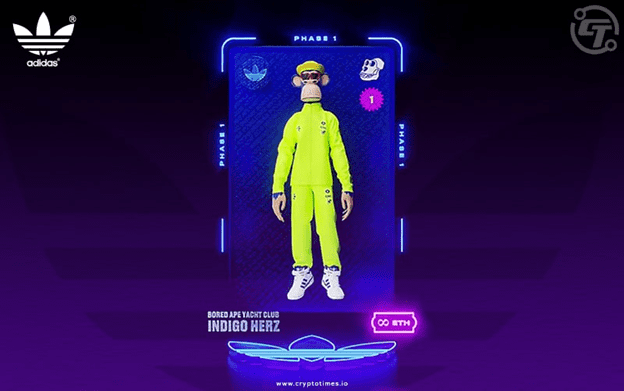 Or let's look at a different example. The average price for an item in the Adidas NFT collection Into the Metaverse is a little less than $800, which is more expensive compared to the company's physical stores.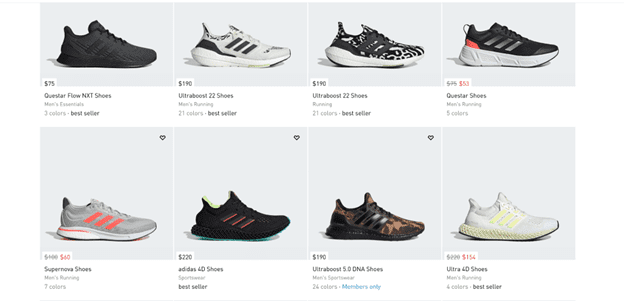 These examples show that pricing in the Metaverse is being approached like the wild wild west. Some are wondering if just adding 15% to 35% on top of the real-world price might work, while other players seek more sophisticated and smart approaches to metaverse pricing.
Approaching iCommerce
Let's make it clear: sooner or later Web 3.0. will become another sales channel, with an expected revenue stream and distinctive pricing approaches. However, the major obstacle here is where to start. To make it simpler, the journey to metaverse commerce can be divided into 4 major steps:
It's all about data: collect and store.
Data is the king. Just like in offline and online sales, metaverse implies excellent opportunities for monitoring and tracking data on a consumer's likes and dislikes. Retailers can connect these data points together and get a more precise buyer's profile.
By checking the digital footprint of Web 3.0 users, retailers understand better how to approach every consumer group and reinforce their loyalty. Accurate segmentation of virtual consumers is the first step toward a diversified and data-driven pricing strategy in Web 3.0.
Competitors becoming best friends.
Just like in real life, retailers can track their competitors in the metaverse. That's what you need for competition-based metaverse pricing. Don't know where to start in the metaverse? Look at your competitors; they will help you find the starting point.
Look for virtual matches.
Now, how to price unique goods if there are no direct competitors? In this case, companies should consider tracking the data on similar products and items. Look at those players that might have had a similar price positioning and already did a few steps in metaverse. If you are a low-coster, look at what Kaufland does in the metaverse. Luxury brand? Then you better watch Gucci.
Algorithms are friends too.
Ultimately, algorithms are serving as a win-win solution for retailers across industries as they allow for fast and data-powered decision-making. Just like in the real world, where advanced pricing algorithms enable businesses to take into account dozens of pricing and non-pricing factors, the metaverse sellers can collect as much data as possible and just fuel it to the pricing engine so it will help to find the optimal price points based on demand, elasticities, consumer trends, etc. Of course, in the metaverse, the pricing factors are different from the ones of the real world. But one rule remains the same: the more data you have, the better results the algorithms will generate. And that's where we return to our first step: collect the data.  
To Sum Up
In a nutshell, the metaverse holds a plethora of opportunities for businesses ready to invest in the sales channel of tomorrow. And the faster retailers will kick off collecting data and applying algorithms, the quicker they will gain an upper hand in the rapidly growing metaverse market.
---
Marina Dias is a Senior Pricing Consultant at Competera. Before joining Competera, she was responsible for defining and implementing pricing strategies, processes, systems and tools at Farfetch and Metro.